Flibanserin 6 caps / 200 tabs 100mg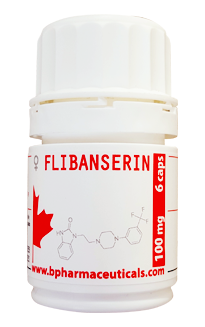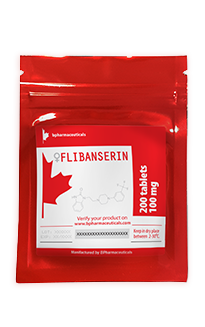 Flibanserin is the first and only FDA-approved treatment for acquired, generalized Hypoactive Sexual Desire Disorder (HSDD) in premenopausal women. Flibanserin is a non-hormonal prescription pill used to treat Hypoactive (low) Sexual Desire Disorder (HSDD) in women who have not gone through menopause, who have not had problems with low sexual desire in the past, and who have low sexual desire no matter the type of sexual activity, the situation, or the sexual partner. Women with HSDD have low sexual desire that is troubling to them. Their low sexual desire is not due to:

a medical or mental health problem
problems in the relationship
medicine or other drug use
Flibanserin is not for use for the treatment of HSDD in women who have gone through menopause or in men. Flibanserin is not for use in children.
Dosage: Take 1 Flibanserin capsule one time a day at bedtime.