Ipamorelin 2mg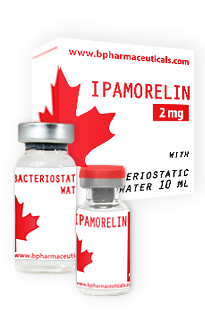 Ipamorelin is a penta-peptide hormone (Aib-His-D-2-Nal-D-Phe-Lys-NH2), a growth hormone secretagogue and a small molecule ghrelin.
Ipamorelin belongs to the most recent generation of GHRPs and causes significant release of growth hormone.
Similar to GHRP-6 and GHRP-2, it suppresses somatostatin and increases the stimulation and release of Growth Hormone (GH) from the anterior pituitary.
Somatotropes are the cells that are responsible for producing and releaseing GH.

Sequence: Aib-His-D-2-Nal-D-Phe-Lys-NH2
Molecular formula: C38H49N9O5
Molar Mass: 711.85296